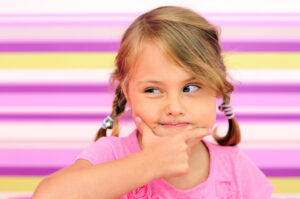 When you bring your child in for an exam and we find a severe case of tooth decay or infection, or complications with the eruption of permanent teeth and the loss of baby ones, we may need to remove a tooth. In today's blog, your Round Rock, TX, pediatric dentist explains how we perform this safe and gentle procedure, and how it can protect smiles as your children grow.
The Reasons to Consider Tooth Removal
We prescribe a dental extraction when a tooth cannot be treated with a filling or by placing a dental crown. For example, if a damaged tooth cannot be repaired and instead poses a risk of severe decay and infection, or if a cavity or infection has already occurred but is too advanced to be treated with a restoration. We could also remove a tooth to provide a balanced bite and improved chewing function. We could also take out a tooth to aid in orthodontic treatment, or should a baby tooth not fall out correctly. Removing baby teeth that don't fall out could be crucial for avoiding dental misalignment.
Comfortable Tooth Extraction
We always want our treatments to be comfortable for our young patients. We will administer a local anesthetic to the area receiving treatment, but we also have sedation. Dental sedation helps kids stay comfortable, and could be beneficial for those with high levels of anxiety or special needs that complicate receiving treatment. We have a number of versions available, and a trained anesthesiologist will be on hand to monitor your child the entire time. Your kids enter a calm and relaxed state, with little to no memory of the procedure afterward.
Protecting Smiles Moving Forward
Often, the issues that could cause a tooth extraction could be avoided, especially in cases of tooth decay or injury. For example, your kids could enjoy a lowered risk of cavities and infection with routine visits for checkups and cleanings, brushing and flossing at home, and healthier snack options. They could be less susceptible to injury during sports or martial arts if they wear a mouthguard. If you have any questions about how to protect smiles and treat minor or serious oral health concerns, then contact our team today to learn more. We would love to help your kids maintain strong and healthy smiles for years to come!
Your Round Rock, TX Pediatric Dentist Offers Safe and Gentle Tooth Extraction
At Pediatric Dentistry Of Round Rock, we can offer restorative treatments to protect the overall health and function of the smile. For more information on how we gently take a tooth out to protect a smile, or to set up an appointment, contact your Round Rock, TX, pediatric dentist, Dr. Thames, by calling 512-733-5311.