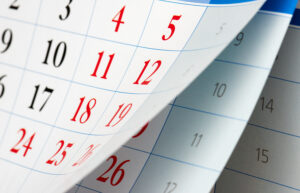 While oral cancer screenings are mainly recommended for adults each year, that doesn't mean kids don't have a minor risk for the disease. For this reason, we offer a full screening as part of their routine checkup visit. In today's blog, your Round Rock, TX, pediatric dentist talks about scheduling your child's next oral cancer screening.
The Importance of a Screening
Studies from the Oral Cancer Foundation reveal that over 53,000 people will be diagnosed annually, and of that number half will succumb to it in just five years. A lack of an early diagnosis is one major reason for the high mortality rate, as by the time most people realize something is wrong the disease has reached a more advanced state. But with a routine screening every year, this increases the chances of an early diagnosis and of a full recovery. Parents, when you visit your own dentist, be sure you're receiving a screening annually as well! This is something important for people of all ages.
Warning Signs
Oral cancer could develop due to a number of factors, including overexposure to UV light. Warning signs include any sudden changes to your smile that don't heal within a week or two, such as lesions, sore spots, rough patches, or areas of red and white splotches in the mouth. If your child reports trouble eating or swelling, or a sore throat or ear pain that doesn't ease after a few days, you should let us know. The minimally invasive process includes an examination of the lips and oral tissues in the mouth for any lumps, discolored areas, or soreness. We also watch for other oral health concerns, such as tooth decay, infection, or even gingivitis. Our team could also discuss tooth decay prevention with the application of dental sealants or fluoride gel, and we will clean the teeth to fight cavities, and breath, teeth stains, and periodontal concerns too.
Using Dental Benefits
Now is a good time to schedule a visit, as you could use your 2022 dental insurance benefits or health savings account funds before they expire, putting them to good use. A visit now also means your child can receive care before the holiday season complicates everyone's schedules. If you have any questions about how we treat smiles and provide preventive treatments, then contact our team today to set up your next appointment and meet our team. We look forward to helping kids of all ages enjoy good oral health!
Contact Us To Learn More About Children's Dentistry
We would love to help kids of all ages maintain their best smiles with routine dental care. To learn more or to schedule an appointment, you can reach out to your Round Rock, TX, dentist, Dr. Thames, by calling 512-733-5311.