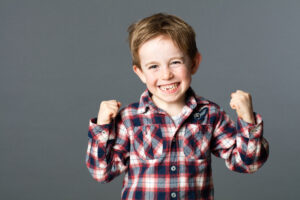 Adults should receive an oral cancer screening at least once a year, but we recommend this for kids too! While children are less likely to develop oral cancer, there is still always a risk. In today's blog, your Round Rock, TX, pediatric dentist talks about how we screen for oral cancer and help safeguard little smiles.
The Risks to Your Child
While adults are much more likely to develop oral cancer, that doesn't mean kids are immune. While less common, oral cancer has developed in younger smiles. The disease also has a very high mortality rate, with half of those diagnosed succumbing to it in just five years, according to the Oral Cancer Foundation. But the main reason for the high death rate is due to the fact that the disease is rarely caught in the early stages, and most people don't even realize something is amiss until the later stages, at which point the chances of recovery have decreased. But! With a routine screening every year, we increase the odds of a very early diagnosis.
Common Warning Signs
We want your entire family to be aware of the most common warning signs. You should let us know immediately if you or your children encounter these possible symptoms. These include red and white splotches in the mouth, sores or lesions that don't heal after two weeks, unexplained changes to the voice, sudden weight loss, or persistent sore throat or hoarseness. People could also develop pain when swallowing, chewing or moving the tongue, or could suffer ear pain too.
The Screening
Our team starts by looking at the lips and surrounding tissues, and then we move to the back of the throat, the cheeks, and the roof and floor of the mouth. We're looking for any lumps, sores, tenderness, and other possible warning signs. When we find areas that could be cancerous or precancerous, we can order as a biopsy and discuss the next steps.
Checkups
Children should have a checkup at least once every six months, so we can not only offer regular screenings, but watch for other signs of trouble, such as cavities, infections, or problems with the loss of primary teeth and the eruption of the permanent ones. For older kids, we want to keep an eye on the wisdom teeth and remove them before they can erupt and cause problems. If you have any questions about our screening and exams, then contact our team today to learn more.
Talk To Your Round Rock, TX Dentist About Our Screenings
We want to make sure our little patients enjoy good oral health for years to come. To find out more about how to protect the health of your child, contact your Round Rock, TX, pediatric dentist, Dr. Thames, by calling 512-733-5311.