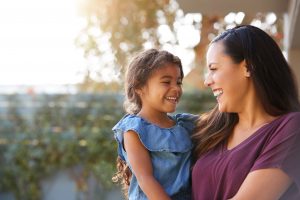 In addition to cosmetic treatments like teeth whitening and dental bonding, our team could also contour the smile to address imperfections and help improve the bite. In today's blog, your Round Rock, TX, pediatric dentist discusses how we correct a child's smile in one sitting with our tooth contouring treatment.
The Reasons for Treatment
When children have misshapen teeth, this could impact how the bite fits together. A poor-fitting bite could be linked to discomfort when chewing and eating, jaw and facial pain, and increase the risk of complications like misalignment and damaged teeth through grinding and clenching. Treatment to correct the smile could help improve overall oral health and prevent major complications. Also, this has cosmetic benefits as well, which means we can improve the beauty of the smile, helping your children feel more confident when they smile.
The Contouring Procedure
The procedure is a simple one that only takes one visit to complete. We begin by administering a local numbing agent, and for anxious children, we could also discuss sedation, including nitrous oxide, which wears off once the procedure ends so your little one could even return to school! We will gently sand and buff the outer structure to reshape the teeth and correct issues with shape, and also boost the esthetics. For example, we can smooth out rough patches, pits, and grooves. We address minor chips and reshape overly large or malformed teeth. We also correct jagged edges, points, and sharp portions of a tooth.
Bonding, Whitening, and More
If your child has more severe damage to the teeth, or embarrassing gaps and permanent stains, we could help with the application of dental bonding, the same material used in our lifelike and metal-free dental fillings. We even color-match it to blend with the rest of the tooth. We also have professional whitening to remove unsightly discoloration, which could occur due to injury, fluorosis, or issues with the teeth as the smiler grows and develops. Of course, we also have our fillings and custom-made dental crowns to restore function, health, and beauty to little smiles.
If you have any questions about any of the procedures, we discussed in this blog, please let us know. You can also call to schedule a cosmetic consultation, so we can take a look at your child's smile to see if he or she benefits from these procedures. We want to help your children enjoy healthy, strong smiles that also make them feel confident!
Pediatric Dentistry Of Round Rock Provides Cosmetic Improvements
Pediatric Dentistry Of Round Rock is ready to help your child enjoy better functional and health with cosmetic treatments. To find out more about the cosmetic improvements we can offer for little smiles, then contact your Round Rock, TX, pediatric dentist, Dr. Thames, by calling 512-733-5311.