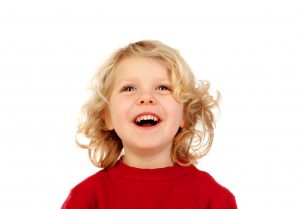 When a tooth is chipped or cracked, or misshapen in a way that causes issues with function, then your little one may need treatment. Dental bonding is a cosmetic treatment that offers improvement in only one visit. In today's blog, your Round Rock, TX, pediatric dentist talks about how we correct smiles for kids of all ages in one sitting.
The Bonding Process
Dental bonding repairs teeth in one visit. First, we will talk to your child about themselves and the treatment we're offering, so they feel relaxed and calm. Next, we administer a local numbing agent to ensure he or she feels comfortable. We also have sedation too! We remove any decay from the tooth, and clean it thoroughly. The outer structure is gently etched, and we place the composite resin material. A mix of glass and acrylic-like particles, this material is shaded to blend with the smile. The material will be cured under a light, and we end the procedure by polishing the tooth for a more lifelike appearance. In one visit, we can address an array of cosmetic and restorative issues for little smiles.
Benefits for Your Child's Smile
The material could be used to help correct bite balance, which improves function when eating or speaking. We also repair minor damage, such as cracks or chips, to boost esthetics and also prevent the onset of tooth decay and dental infection. The procedure could close gaps between teeth, including black triangle spaces, and also lengthen teeth worn down by teeth grinding. Finally, we can mask discoloration and improve malformed or misshapen teeth.
Protecting Smiles From Injury
The procedure helps address issues with the health, function, and beauty of your child's smile. But you can take steps to help protect their smiles too. Be sure your little ones wear a mouthguard when playing sports or martial arts. Encourage them to brush and floss daily, as regular care helps prevent decay and keeps teeth strong. If your child chips a tooth, give us a call right away to schedule an emergency visit, even outside of normal business hours. Cloth or gauze could stem bleeding, and a cold compress or ice pack on the side of the face could prevent swelling. Have your children with warm water, and take an over-the-counter pain reliever too. We can offer repair right away!
If you have any questions about how we help children with our unique cosmetic treatments, then contact our team today.
Pediatric Dentistry Of Round Rock Provides Cosmetic Dentistry
Pediatric Dentistry Of Round Rock wants to help improve the health, function, and beauty of your child's smile. To find out more about how our team repairs damage and improves oral health, then contact your Round Rock, TX, pediatric dentist, Dr. Thames, by calling 512-733-5311.