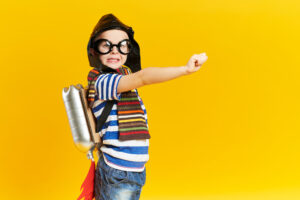 For little ones, there is a sense of pride in their preventive efforts. When they come out of a checkup without a cavity, that is something that they can tell the whole world! This also means that when they do receive a diagnosis of tooth decay, it might feel like a personal failing. For this reason, it is important to stress that cavities can happen to the best of us. This situation can be a helpful teaching moment, so that they understand what it takes to have a healthy smile.
At Pediatric Dentistry of Round Rock in Round Rock, TX, we want to help your little one to develop into an adult with positive dental habits. Bring them in for their semiannual checkup, and always be prepared to handle their emotions. Keeping positivity in light of a diagnosis of tooth decay can help you to give your child the tools they need to be successful. Speak with your provider about all the steps you can take, so that you can help your child to focus their energy on their brushing and flossing!
Stick To Their Appointments, So That They Receive Consistent Care
The dental care for your child hinges upon their in-office visits. If it has been longer than six months since their last visit, take the time to bring them into the dentist. People of all ages require these appointments, but there is rapid change that occurs in young mouths. From their first visit through to the development of their wisdom teeth, ensure that they keep a high level of care throughout their childhood.
This process helps them to know the weak spots in their home hygiene. If you are struggling with keeping them on task, sometimes a visit with a trusted provider can help them to refocus their care. An outside authority can give them a source of valuable information, in order to help you to keep them on track.
When They Receive A Diagnosis Of Childhood Tooth Decay
At these appointments, they might learn that their home care was not enough to keep them safe. While this is not an enjoyable experience for anyone, their young hearts might feel disappointment within themselves. It is vital to give them the emotional support that they need at this time.
Our tooth-colored fillings give them a repair that blends in with the rest of their smile. You have the opportunity to use this as a teaching moment for their future care, so take advantage of this situation.
Combating Cavities In Round Rock
Speak with our team at Pediatric Dentistry of Round Rock at (979)472-4498 to learn more or to schedule an appointment for your child. If they require a filling for their childhood tooth decay, work with us to provide them with the knowledge that they need to be successful.