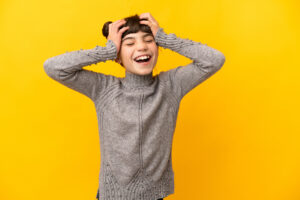 If you are the parent of a young child, you may wonder about the best ways to help them in their development. When it comes to their dental care, children do not have the benefit of years of experience. It is up to you to instill positive dental values in your family, so that they learn how to properly care for their mouths at a young age. Health habits start early, so take the time to give them the tools they need as they grow.
You have the power to set the tone for your family, so speak with us at Pediatric Dentistry of Round Rock in Round Rock, TX about all of your oral health needs. From their first visit through to the growth of their wisdom teeth, help them along through the process with a dedication to dental care. Make their experience positive with consistent visits, in order to avoid pitfalls in their care.
Keep An Eye On Their Growth
During childhood, your little one's mouth can change at a rapid clip. For this reason, it is vital that you do not put off their examinations with a dentist. They should be speaking with a provider every six months, to track any issues and receive a diagnosis.
The early detection of problems can allow you a greater ability to remedy them. Do not wait until they experience pain to see a dentist. This could be a sign of a cavity or an internal infection of their tooth.
Correct Problems And Improve Their Hygiene Regimen
With children, they can sometimes try to avoid brushing and flossing. Your routine cleanings and examinations for your little one can serve as a way to identify areas where they are lacking. Sometimes, the guidance of a qualified dental professional can make a significant impact on their drive, as an outside authority figure can reinforce what you have been telling them. Take the time to give them the tools they need to maintain their smile into adulthood.
If it is their first time into the office, be sure to give them a positive experience from the start. The anticipation may cause them to feel anxious about the situation, so let them know that this is a positive aspect of their development. Parents sometimes have success tying these visits to important milestones in their life, such as a birthday or when they go back to school.
A Gentle Hand To Guide Them In Round Rock
Be sure to stick to the appointments that your child needs to have a healthy mouth as they grow. Patients of all ages should see a dentist at least every six months, in order to stop any problem developments. Speak with our team at Pediatric Dentistry of Round Rock at (979)472-4498 to learn more or to schedule an appointment.