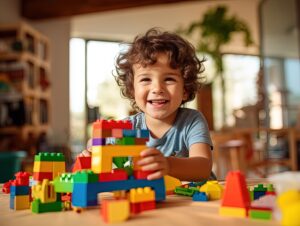 We offer a number of different treatments to help little smiles from preventive treatments to custom restorations and more. We also implement advanced technology to aid in diagnosing smiles and providing treatment with comfort. In today's blog, your Round Rock, TX, pediatric dentist talks about the technology we use, including digital x-rays!
Digital X-Rays and Intraoral Cameras
Our team wants to offer a diagnosis for children with precision and accuracy, and in a comfortable manner too. With digital x-rays, our team doesn't need kids to bite down on uncomfortable bitewings. Instead, we gather images quickly and comfortably with digital technology. This option also uses a fraction of the radiation that traditional systems require, and can be displayed instantly chairside. No need to wait for a lengthy development time, so your kids spend less time in the chair. These images allow us to see the mouth as a whole, including teeth, roots, jaw structures, and more. We also have intraoral cameras to gather detailed images of the surfaces of your teeth and gums. Our team can identify issues in the early stages, taking action to protect the health and stability of your child's smile, all with a minimally invasive and comfortable approach.
Laser Dentistry
Dental lasers employ a concentrated beam of light to treat common issues with the smile. Our team can use them to destroy harmful deposits of bacteria and remove decay from a tooth. We can address issues with the gums, and also reduce the strength of cold sores and canker sores, so they heal much quicker. The lasers target areas with precision, preventing damage to the healthy structures and tissues. The lasers rarely require any anesthesia, and don't need sutures afterward. The targeted area heals quickly, with most kids returning to normal routines the next day. This technology also prevents swelling, bleeding, and infection in your smile.
Schedule a Visit Soon
If your child hasn't been to the dentist recently then you should consider an appointment today. A checkup and cleaning are a chance for our team to closely look at the smile and find any areas of concern that need attention, such as a cavity. We also clean the teeth, removing harmful plaque and tartar to prevent cavities and gingivitis. We could strengthen the teeth with fluoride and dental sealants too, limiting the risk of cavities in the months and years to come. If you have any questions about the technology we use to help your child enjoy optimal oral health, then contact our team today to learn more.
Your Round Rock, TX, Pediatric Dentist Provides Advanced Treatment Options
We would like to help your kids enjoy their best possible smiles using advanced treatment options. Give us a call at Pediatric Dentistry of Round Rock at (979)472-4498 for more information or to schedule their next appointment.