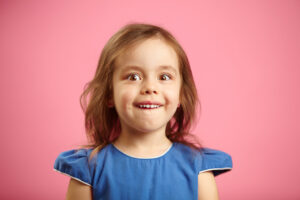 Usually, oral cancer screenings are reserved for adults, who need one every year. Your dentist provides these as part of your dental checkup. But while kids are less likely to develop oral cancer, the number is never zero. Which is why your Round Rock, TX, pediatric dentist offers oral cancer screenings for children!
Children and Oral Cancer
The chances of the disease occurring in childhood are very low, but there is still the risk. According to the Oral Cancer Foundation, of the estimated 53,000 people who will be diagnosed this year, half will succumb to the disease in as little as five years. The main reason for this high mortality rate? The disease is rarely caught in the early stages. But with routine screening for kids, we increase the chances of an early diagnosis and recovery. We take the oral health of your children seriously, and do what we can to help then enjoy bright smiles and better health!
Potential Warning Signs
You and your kids should be aware of the common warning signs, so you can take action should you begin to experience them or your child report them to you. People with the disease may encounter red or white splotches in the mouth, sores, or lesions that don't heal after two weeks. Issues with swelling or moving the tongue, or with a persistent sore throat or hoarseness, could be an indicator too. Earaches and trouble chewing could be a sign as well. If you or your child encounter these potential symptoms, then please let us know right away!
The Process
Our team can conduct a comfortable and minimally invasive examination process. We will look at the lips, the back of the throat, the roof of the mouth, the cheeks and oral structures, and the floor of the mouth. Our team will identify any lumps or areas with red and white splotches, or any areas that seem to be tender. We want to conduct a screening at least once every year, so be sure your children attend their routine checkup and cleaning visits!
If you have any questions about the oral cancer screening process, or if you would like to schedule your little one's next checkup and cleaning visit, then contact our team today to learn more.
Preventive Care for Kids in Round Rock, TX
We want to offer routine exams and screenings to keep little smiles strong and healthy! Give us a call at Pediatric Dentistry of Round Rock at (979)472-4498 for more information or to schedule their next appointment. With a routine six-month checkup, we can help your little one maintain good oral health for years to come, and to gain a better understanding of their smile!