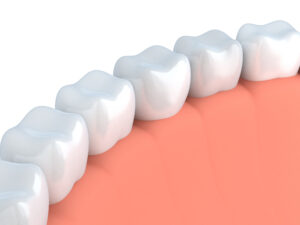 In our last blog, we talked about how dental sealants could help lower the risk of tooth decay. We want to continue this conversation with a look at another preventive treatment. In today's blog, your Round Rock, TX, pediatric dentist talks about how we can use a fluoride gel to protect teeth from cavities.
A Naturally Occurring Solution
Fluoride is a naturally occurring mineral, and one that has been shown to fortify the outer enamel and reduce the risk of tooth decay. In fact, this is why so many communities in America include a small amount in their tap water, as this has caused rates of cavities to drop in people of all ages. Which is why we can use this as a treatment to help reduce the risk of tooth decay. After all, cavities are a common issue for kids, and this is especially true after Halloween and throughout the holiday season, when they're inundated with sugary sweets!
Topical Gel
We want to see your kids for a checkup and cleaning at least once every six months. This enables us to address issues in the early stages, and also remove harmful layers of plaque and tartar with a cleaning, promoting good oral health. During these visits, our team will also apply a fluoride treatment in a topical gel form. Application only takes a few minutes, and our team can provide an additional layer of protection to protect weakened areas of enamel and lower the risk of tooth decay.
Toothpaste
You should also make sure the toothpaste you and your children use contains fluoride as well! You can look for the ingredients on the packaging, or for the American Dental Association's Seal of Acceptance on the packaging. Kids ages three and younger should use a rice-sized amount each time they brush, and children over the age of three should use a pea-sized amount. Kids need to brush in the morning when they wake and then once again before going to bed each evening. These actions help lower the risk of tooth decay, and thoroughly cleaning the teeth also fights bad breath, teeth stains, and even gingivitis.
If you have any questions about fluoride, or if you would like to schedule a visit for a checkup and cleaning, then contact our team today to do so. A visit now could be a chance to use your remaining 2022 dental insurance benefits and any health savings account funds before they expire!
Contact Us To Learn More About Keeping Smiles Strong
Our team wants to help your children enjoy stronger smiles and relief from tooth decay. To learn more or to schedule an appointment, you can reach out to your Round Rock, TX, dentist, Dr. Thames, by calling 512-733-5311.