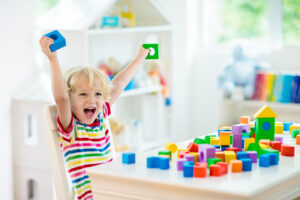 Adults need to have a screening for oral cancer at least once a year, but we also recommend this for kids as well. In today's blog, your Round Rock, TX, pediatric dentist discusses our screening process, and the other benefits of a six month checkup and dental cleaning visit. 
The Screening Process
The screening process involves carefully examining the smile, not just visually but with the assistance of digital x-rays and advanced digital imaging technology. We want to look at the lips, cheeks, the back of the throat, and the roof of your child's mouth. While the chances of a child developing oral cancer are much lower than an adult's chances, the disease could still form and the earlier it is diagnosed the sooner treatment can begin. A major part of oral cancer's high mortality rate is because the disease is rarely caught in the early stages. But routine visits every six months for a checkup and cleaning could prevent that!
Common Warning Signs
We also recommend becoming familiar with possible warning signs of trouble. If your child reports these, please bring him or her in for a visit. In addition, if these symptoms apply to yourself, please contact your dentist right away for an exam. Common symptoms include patches of red and white splotches in the mouth and throat, rough patches, and lesions that don't heal after two weeks. Problems swallowing or moving the tongue, or difficulty chewing, could be an indicator too. A sore throat or hoarseness that doesn't pass after a week, or sudden unexplained weight loss, could be a warning sign too. 
Checkups and Cleanings
Your child's checkup and cleaning visit also means we watch for other signs of trouble, treating them before they compromise a child's tooth. We look for cavities, infections, gingivitis, and make sure baby teeth fall out on schedule and that permanent teeth erupt properly. The cleaning involves removing all plaque and tartar buildup, which lowers the risk of cavities, bad breath, teeth stains, and gingivitis. If you have any questions about our approach to children's dentistry, or if you would like to schedule a visit for a checkup and cleaning, or an oral cancer screening, then contact our team today. We would love to help your child enjoy optimal oral health in 2022! 
Talk To Your Round Rock, TX Dentist About Our Screenings
We would like to help kids enjoy good oral health with a routine visit for an exam and cleaning, and we recommend one every six months for kids ages two and older. An initial visit is also urged for about age one, once the first baby tooth erupts. If you would like to find out about our preventive procedures, contact your Round Rock, TX, dentist, Dr. Thames, by calling 512-733-5311.