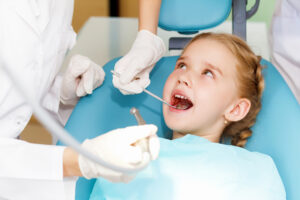 When a child with dental anxiety or special needs visits us, or if your little one needs to undergo a more involved procedure, we could recommend a calming option. We have several options available to help kids remain calm and relaxed for those treatments. In today's blog, your Round Rock, TX, pediatric dentist talks about our sedation options.
Ensuring Your Kids Feel Comfortable
We know that kids often feel a little uncomfortable with visiting the office, especially if they've never been to the dentist before. Which is why every member of our team is experienced in helping kids feel heard and comfortable when they stop by. We want them to feel comfortable so they never fear visiting the d, and so they can more easily manage good oral health. As part of this, we not only offer local numbing before treatments, but we could also discuss dental sedation.
When We Recommend Sedation
Dental sedation helps kids enter a calm and relaxed state, often with little or no memory of the procedure afterwards. We could recommend this if your child has dental anxiety, or special needs that make undergoing treatments a difficult process for them. We also suggest this for children undergoing more involved procedures, such as a tooth extraction. Before we recommend an option, we take your child's medical and dental history into account, as well as their age and weight. We will also have a trained anesthesiologist on hand during treatment.
Our Calming Options
The more common option is nitrous oxide, known commonly as laughing gas. This helps kids enter a calm and relaxed state and is administered through a mask over the nose. The gas' effects hit instantly, and wear off once the procedure ends. Many kids can even return to school. Oral sedation is taken in pill or liquid form before the procedure and offers a deeper state of cleaning, and the effects will take time to wear off so your child may feel a little groggy. The deepest form is general anesthesia, which offers a state of unconsciousness for our little patients, so they don't feel or remember anything of the procedure. This is often prescribed for more severe cases of anxiety or for this with a phobia of the dentist.
If you have any questions about these calming options, or if you would like to schedule a visit for your little one, then give us a call today.
Talk To Your Round Rock, TX Pediatric Dentist About Sedation
At Pediatric Dentistry Of Round Rock, we always strive to ensure our little patients enjoy their time in the office. If you want to learn more about how our team ensures the comfort of our patients, then please contact your Round Rock, TX, pediatric dentist, Dr. Thames, by calling 512-733-5311.