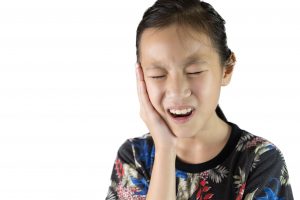 Children are very active, which means the chances of an eventual dental emergency could be high. Fortunately, your Round Rock, TX, pediatric dentist offers emergency treatment for kids of all ages, even when the injury happens outside of normal business hours. In today's blog, we're going to look at common emergency situations, and discuss ways to ease discomfort.
Common Dental Emergencies Kids Face
Since children are very active, there is always the chance a tooth could become chipped, broken and cracked. Treatment is crucial as the damage could mean an increased risk of tooth decay and infection. A loose or lost tooth that wasn't mean to fall out yet could be a problem, as is major swelling, discomfort, or an object caught between the teeth that floss cannot remove. Any injury to the teeth or jaw is also cause for concern. We suggest giving us a call right away, so we can schedule a time to see you quickly.
What Do You Do Next?
If you have an object caught between your tooth, swelling, or pain, then rinse with warm water and gently floss on either side of the tooth. If this fails to address the issue, the let us know. If a tooth is damaged, then control bleeding with a cloth or gauze, and use a cold compress or ice pack to reduce facial swelling. An over-the-counter pain reliever that is age-appropriate is recommended too. If a tooth is knocked-out completely, place it in a sealed container of salt water or milk and bring it with you. Don't touch the root, only pick it up by the crown. Your child is welcome to bring comfort items, such as pillow, blanket, or stuffed animal.
Keeping Smiles Safe
What can you do to help protect your child? While you can't prevent all injuries from occurring, having them wear a mouthguard when they play sports is very beneficial. Routine care at home helps too, as a tooth free of decay is much stronger and able to withstand injury. If you have any questions about keeping little smiles strong and healthy, or if you think your child has an issue that needs attention, then contact our team today. We would love to help restore your child's smile to optimal health, function, or beauty with emergency, preventive, cosmetic, and restorative dental care.
Pediatric Dentistry of Round Rock Provides Care for Emergencies
Pediatric Dentistry of Round Rock wants to help your child find relief and a solution to damaged smiles, so your child can continue to enjoy optimal oral health. If you want to learn more about emergency dental care or any of our other pediatric services, then start by contacting the Pediatric Dentistry of Round Rock in Round Rock, TX at 512-733-5311.