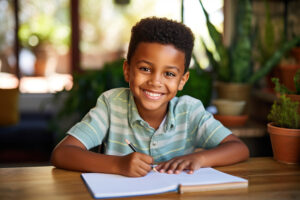 Is your child's smile starting to appear yellow and dull? It's time for a professional cleaning! With often less-than-ideal brushing and flossing, children are susceptible to gum disease and decay.  In today's blog, your Round Rock, TX, pediatric dentist talks about how our dental check-ups keep your child's smile bright and healthy.
An Thorough Exam
A dental examination isn't just about checking for cavities in our office. We are looking for all sorts of conditions that could cause problems for your child down the road. We check for oral cancer, a poor bite that could indicate orthodontics is needed, gum disease, and many other abnormalities. This is why check-ups are recommended every six months to promote optimal oral health and create healthy dental habits.
Top-notch Digital X-Rays
Our supreme digital x-ray technology makes diagnosing decay early a breeze. With early detection, we can treat and even prevent decay from getting larger and reaching deeper layers of the tooth. By preventing tooth pain and discomfort, your child will be better equipped to take on the daily challenges of being a kid!
Gentle Cleanings
Our hygienists love working with children and have the gentle skill to brighten the dirtiest smiles. Using special tools, tartar, plaque, and stain are removed exposing the shiny enamel. They also take the time to show your child how to properly brush and floss so that they can keep their teeth healthy at home, too. By removing bacteria trapped in plaque, your child can enjoy fresher breath and a more confident smile.
Prevention of Gum Disease
Kids can also get gum disease. If you notice that their gums are bleeding, red, or inflamed it could be due to bacterial irritation. Get them in for a check-up to see if a regular cleaning can get them back to health. Ultrasonic devices can gently disrupt the bacteria trapped under the gums and within plaque and tartar. Sometimes it takes more frequent cleanings, but we can have their gums healthy with good management and technique.
Sealants and Fluoride
To prevent decay, we can apply sealants and fluoride to the teeth. Sealants are preventive coatings that are applied to the deep grooves and pits of the back teeth. By sealing them, cavity-causing bacteria are unable to enter the crevices and cause decay. Fluoride treatments help to strengthen enamel and reverse demineralization from acid exposure. These are easy, painless applications that can safeguard your child's teeth from cavities.
Schedule Your Child's Check-Up Today!
Let us keep your child's smile in top shape! Give us a call at Pediatric Dentistry of Round Rock at (979)472-4498 for more information or to schedule their next appointment.