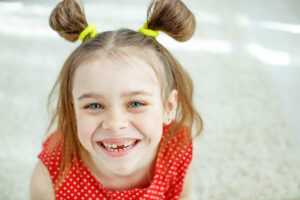 We want to help kids of all ages obtain the care they need to enjoy good oral health and beautiful, bright smiles. As part of this mission, our team will employ advanced technology. In today's blog, your Round Rock, TX, pediatric dentist talks about our digital x-rays and laser technology.
Digital X-Rays
To obtain a clear image of what's beneath your child's gums and make a diagnosis with accuracy and precision, we will use digital x-rays. These don't involve biting down on uncomfortable bite wings, and instead use much smaller sensors. The process uses 90% less radiation, and the images are much clearer. They don't require a lengthy development period with harsh chemicals, and are available instantly chair side so we can walk you and your children through the diagnostic process. This allows us to see the roots, jawbone, and oral strictures in great detail. For surface images, we can also take pictures with digital intraoral cameras too. Again, improving our ability to identify problems in the earliest stages, treating them before they put a child's smile at risk or cause discomfort. 
Laser Dentistry
We also have laser dentistry as well. Dental cases can be used in hard and soft tissue applications, treating issues as varied as gingivitis and decay, to cold and canker sores. They are quiet, comfortable, and rarely require any anesthesia. The retorted areas heal quickly, and kids are usually able to return to normal activities after a day of resting. They reduce the risk of bleeding and swelling as well. 
Lifelike Restorations
When we find an issue that needs repair, such as a cavity or a cracked or chipped tooth, we use advanced imaging technology to plan and design restorations that not only fit comfortably, but look natural as well. With dental bonding, we can repair your damage in only one visit. Our lifelike dental fillings also address cavities in only one visit, with a lifelike filling that blends with your smile. If your little one has issues with bite function, chewing, bite balance, or has severe decay or function, then we may opt for a crown. Again, we can custom-make one that not only looks great, but fits well and provides quality repair and restoration. 
If you have any questions about the treatment options we use to return little smiles to full function, health, and beauty, then contact our team today. We would love to help your kids enjoy optimal oral health!
Talk To Your Round Rock, TX Pediatric Dentist About Our Technology
At Pediatric Dentistry Of Round Rock, we want to ensure every child receives quality care with advanced technology. If you want to find out more about our treatment options, then please contact your Round Rock, TX, pediatric dentist, Dr. Thames, by calling 512-733-5311.