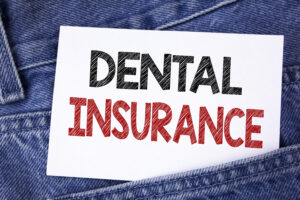 If you have dental insurance for your kids, then you have a set amount of benefits that will expire unless used by the end of December. Instead of letting these benefits that you paid for disappear, but not put them to good use? In today's blog, your Round Rock, TX, pediatric dentist talks about how to use them to help your child's smile, so your little one can continue to enjoy optimal oral health.
Dental Insurance and Health Savings Accounts
At midnight on December 31st, your dental insurance benefits and health savings account funds will expire unless used. If you have leftover benefits you haven't used, then don't let them just vanish. Instead, why not use them to help you and your family improve your oral health before 2021 ends. Our office staff can help you understand the extent of your benefits and what is available to use. We can then examine your smile and make a diagnosis, planning a treatment that works with your budget and your schedule. A visit now means that you can receive care before the hectic holiday season is underway!
Your Child's Checkup
The dental exam process involves our team using digital x-rays and intraoral camera technology to create detailed images of your child's smile. The images allow us to gently and carefully identify tooth decay, gingivitis, or issues with the eruption of permanent teeth or with baby teeth falling out on time. We can assess the risk of dental misalignment, and offer treatment to help prevent issues from growing more severe. The exam is the first step to helping your child start 2022 with a better smile, and a better understanding of his or her smile.
Possible Treatment Options
For cavities, we could offer a lifelike dental filling that is safe for all ages. We also have fluoride treatments and dental sealants for a preventive approach to avoiding the onset of cavities. Cosmetic treatments could address discoloration and repair minor damage, and we have lifelike crowns to address severe decay or infection following a pulpotomy procedure. We have emergency care of course to repair damaged teeth, and the use of dental sedation ensures the experience is a comfortable one for your child. If you haven't made a visit for your child yet, then contact our team today. We look forward to seeing your family and helping your kids achieve even brighter smiles!
Talk To Your Round Rock, TX Pediatric Dentist About Using Your Coverage
At Pediatric Dentistry Of Round Rock, we want to help your child start 2022 on the path toward optimal oral health. If you want to learn more about our approach to dental care for kids, then please contact your Round Rock, TX, pediatric dentist, Dr. Thames, by calling 512-733-5311.